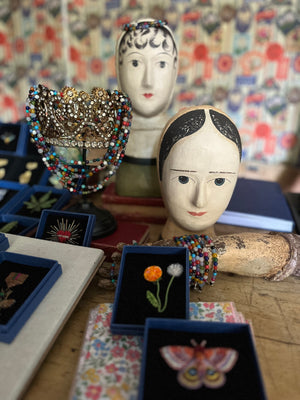 Accessories
---
Accessory - a thing which can be added to something else in order to make it more useful, versatile or attractive; and we have so many love-filled accessories for You ...... 
We have some incredible hand made beauties on offer.
We source our beautiful hats and jewels from supply chains that provide dignified employment for the makers. We are often in direct contact with our makers so when you purchase from makers you are supporting income, often for community and family.